CC'2004 Party Place - LDM
Chaos Constructions 2004 demo party is going to take place in concert hall of Leningrad's Youth Palace (LDM).
LDM is located on the shore of Malaya Nevka (Pesochnaya naberezhnaya). Address - Professor Popov street, 47.
It is possible to walk to LDM in approximately 15 minutes from subway stations (metro) Petrogradskaya, Chkalovskaya and Chernaya Rechka.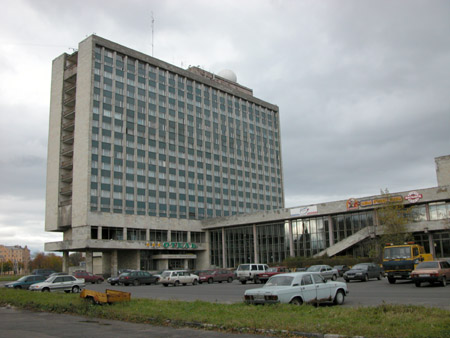 CC'2004 will happen in concert hall of the complex - central entrance is on the right of photograph. The hall can accomodate 900-1000 people.
Security will be provided by internal security of LDM working together with organizers.

LDM complex also contains a hotel (it is recommended to book the tickets with them in advance), cafe, bar, restaurant, garden, arcades, billiards/pool and other facilities.
You can find more details on the official site of LDM.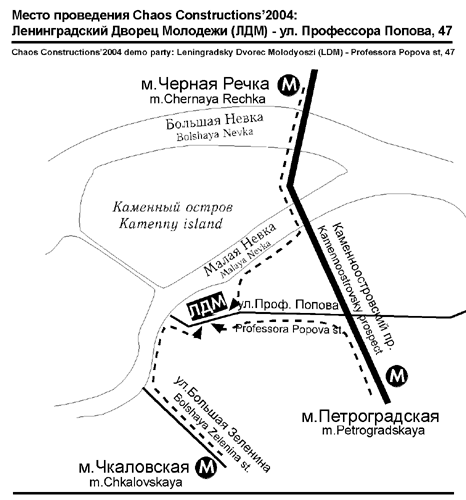 Map of LDM and nearest subway stations (metro).